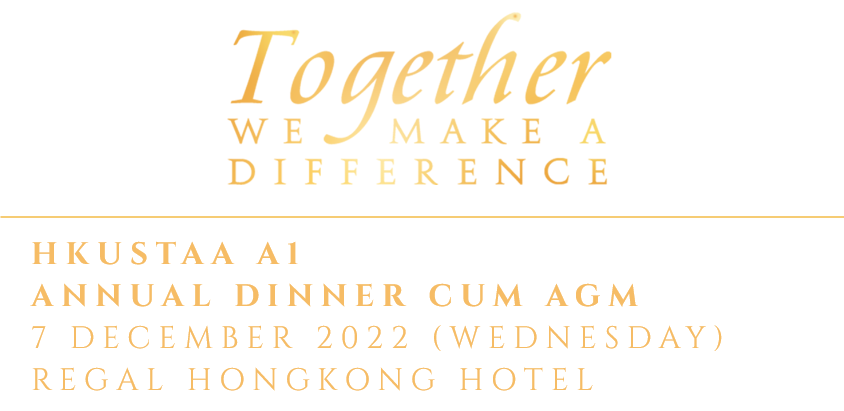 It's that time of the year again! Our most awaited event - HKUSTAA A1's Annual Dinner - is happening.
After not being able to meet each other for a while, we've made sure this year's gathering would be extra special. For this annual dinner event, we will be joined by HKUST President Prof. Nancy Ip as our distinguished Guest of Honor.
Together WE MAKE A DIFFERENCE
Also, we've aligned our event message with our alma mater's 30th anniversary theme 'Together We Empower'. As we all gather on that joyful evening, we will recap our recent community initiatives and plan future efforts to create positive impact - true to our event theme of 'Together We Make A Difference'.
Connect AND Reconnect
Here's hoping you have a wonderful night. Share stories and laughs. Be enriched by the meaningful connections you'll form. And be inspired that the power to make a difference is within us all of us.